Stormwater Management Partnerships With Civil Engineers in DC, MD and VA
The iSTORMWATER team understands how important it is to follow civil engineering design requirements on all stormwater management projects. This is why we are dedicated to fostering a strong relationship with civil engineers in our local community. Together, iSTORMWATER and civil engineers can work together to develop stormwater maintenance plans that work in accordance with new and existing product and project development.
If you are a civil engineer searching for a stormwater management company to partner with throughout DC, MD, and VA, look no further than iSTORMWATER! Call (443) 699-2828 or contact us online today.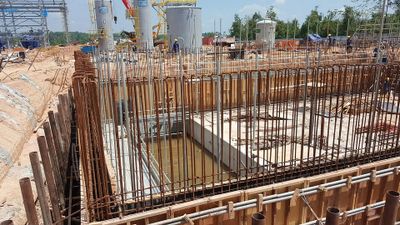 Why Should I Partner With iSTORMWATER for Stormwater Management Services in Maryland?
iSTORMWATER has been in the stormwater management industry for over 20 years. We have a large amount of contacts throughout the DC, MD, and VA area and pride ourselves on being a connected and active member of our community. We have relationships with the International Council of Shopping Centers, keeping us in the know on all things related to shopping center stormwater management.
We are highly aware of the current stormwater regulations, which is exactly how iSTORMWATER came to be. We started iSTORMWATER to capture the new property regulations surrounding stormwater management and to be able to do our best work.
A lot of other companies that work with stormwater management services are general contractors. With iSTORMWATER, you'll get to work with a company that strictly does stormwater maintenance. There will be no curveballs or unexpected projects. We specialize in stormwater maintenance, and we need the help of civil engineers like you to get the job done well for our VA, DC, and MD community.
Ready to learn more about how iSTORMWATER partners with local civil engineers in the DC, MD, and VA area, and how you can be one of them? Call (443) 699-2828 or contact us online now!
Schedule Stormwater Management & Inspection Services in Virginia
iSTORMWATER is a stormwater management company based in Pasadena, Maryland, that specializes in drainage systems and stormwater maintenance and inspection services. We serve commercial properties in the areas of Pasadena and Baltimore, Maryland, as well as Arlington and Fairfax, Virginia, and Washington, DC.
For stormwater management services near you, call iSTORMWATER at (443) 699-2828! 
iStormwater LLC was an excellent choice. They made the process of the Storm water pond repairs seamless. They took charge of the project and got the project approved and passing the inspection. We highly recommend them and would use them again.
Incredible stormwater management service. The owner John consulted on a property I manage and ended up saving us thousands of dollars in environmental fees from the government. Now, our property is compliant with the EPA and we have a great partner to keep us maintained on storm water regulations over time.
Stormwater Regulations in DC, MD & VA
Following precipitation, stormwater is runoff from various surfaces like streets, lawns, and construction sites. It can carry pollutants like oil, grease, metals, and sediments into...
Baltimore County
Charles County
St. Mary's County