Common Area Maintenance & Sustainability for Shopping Malls
At iSTORMWATER, we provide comprehensive, guaranteed stormwater management services for shopping malls and other retail real estate. We deal with your stormwater issues so that shopping center managers, as well as mall owners or developers, can focus on their core strengths and goals: building communities and boosting economic development.
Do you need commercial stormwater management services? Call iSTORMWATER at (443) 699-2828 today!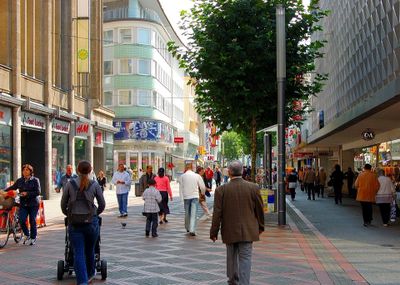 How We Can Help: Our Stormwater Solutions in MD, VA, DC, NC & CA
We are specialists in the field, with nearly 20 years of experience navigating the complexities of governmental stormwater regulations. We excel at common space stormwater management, inspection, and maintenance services.
We ensure that your stormwater management needs and your local and state compliance requirements (VA example) are met, protecting your property investment.
Depending upon the needs of your specific property, our stormwater management services may include inspecting, managing, retrofitting, or building:
Stormwater infrastructure and drainage
Erosion control system repair or design
Flood control measure retrofitting
Sediment management protocols
Sediment pond design
And more
We use industry best practices for:
Understanding Stormwater Management
Stormwater management is the building and/or maintaining of the system that controls stormwater runoff from your retail mall or shopping center property. 
All the water coming from your property after a storm, and passing through or over it, can cause issues with public and private infrastructure. Runoff causes problems when a large amount of stormwater falls in a short time, potentially causing floods. Problems also occur when polluted water meets public resources.
Why Choose Stormwater Management for Shopping Centers?
In your highly trafficked, highly visible "destination" shopping location, stormwater management compliance is a necessity. Stormwater management keeps your mall, and the surrounding community, safer. It helps reduce the risk of flooding and environmental pollution after a storm.
Poor stormwater management can put you at odds with the community around you, leaving you vulnerable to NOVs (Notices of Violation) and municipal penalties. Neglected or poorly designed stormwater management systems can also lead to property damage at your shopping center, putting your investment at risk.
Your Responsibility as a Property Owner or Manager
Property owners must do their part to help control or mitigate excess, polluted runoff water, to keep it from harming the community or environment. The EPA, plus city and local governments, enforce stormwater regulations to make sure citizen property owners are doing their part. So skilled engineers and stormwater experts, like those at iSTORMWATER, exist to manage stormwater abatement for property owners.
Schedule Stormwater Management Services
As proud members of the ICSC (International Council of Shopping Centers), we understand the needs of large retail developments in our area. Talk to us and learn how we can build out and/or manage your stormwater infrastructure.
We help Maryland, Virginia, and Washington DC mall owners, managers, and developers avoid regulatory violations—and also help protect your property from stormwater damage.
Contact iSTORMWATER online or call us at (443) 699-2828 today. 
iStormwater LLC was an excellent choice. They made the process of the Storm water pond repairs seamless. They took charge of the project and got the project approved and passing the inspection. We highly recommend them and would use them again.
Incredible stormwater management service. The owner John consulted on a property I manage and ended up saving us thousands of dollars in environmental fees from the government. Now, our property is compliant with the EPA and we have a great partner to keep us maintained on storm water regulations over time.
Baltimore County
Charles County
St. Mary's County